How We Started
Children spending their days at a hospital can be lonely. Their time is spent for various tests and sometimes painful treatments. A simple toy can cheer them up and give them hope and inspiration to get well. It has been proven that children who are happy heal faster. That's when Ms. Loi Herrera thought of starting a toy drive in 2002.
She wrote to Dr. Johnny Nanagas, the then Director of PGH and she was referred to Dr. Philip Cruz, then Chief Resident of the Department of Pediatrics. Ms. Herrera was able to send at that time, two boxes of toys that she and her daughter Marisse solicited from friends and relatives. Another box of toys was added by then Forex Cargo CEO, Mac Carino, who agreed to sponsor the shipment of the boxes for free.
In 2003, the Press Club in Los Angeles, which Loi Herrera was a member, adopted the project and was able to send from 3 boxes in 2002 to 6 boxes in 2003. Forex Cargo continued to sponsor the shipment of the toys through J.P. Carino-CEO. This time, Loi with her first volunteer, Marisse, personally went back home to see to it that the toys are actually reaching the hands of the sick and poor children in the Philippines.
Since then, the toy drive project has grown from three (3) balikbayan boxes in 2002 to ninety seven (97) in 2010, in partnership with Forex Cargo. The toy collection has reached at the highest, 10,000 pieces that came from donations from Filipino-American community, purchases from thrift stores, purchases from garage sales and some donations from toy companies.
However, even when the sick children are happy, they still lack the medication they need. That's when Ms. Herrera thought that giving toys is not enough. In 2006, with the help of dedicated volunteers, the Guardian Angels of America Foundation (GAAF) was born. It is officially a non-profit charitable organization with a 501C3 status. The main projects are:
GAAF's Main Projects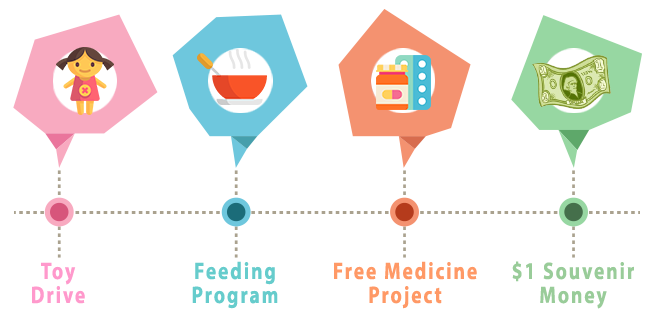 Even when most people here in the US are experiencing hardship due to economic crisis, Filipino-Americans join hands to support GAAF to enable them to continue to bring cheers to sick and poor children who struggle due to poverty and much worst struggle for their life when they are sick. In times of need, the Filipino-American community comes together, forget their differences and help one another.
Meet The Board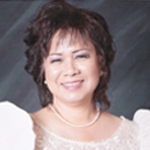 Ms. Loi Herrera
Founder and President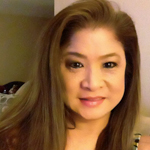 Ms. Melody Quirit
Vice President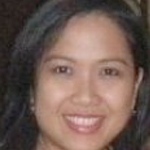 Sheryl Mozo-Nguyen
Secretary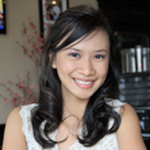 Dr. Marisse Herrera
Treasurer
Today, GAAF still thrive after 10 years of serving the sick & poor children in the Philippines. GAAF would like to thank all the support from sponsors, donors, volunteers and everyone in the community who in one way or another lend a hand to show they care. Ms. Herrera believes that angels exist; only sometimes they don't have wings. They are called friends or partners and they are the reason that poor children experience the joy of having a toy at Christmas time. May GOD continue to bless all these angels for caring and for their generosity.